Review Taman Kiara Artha di Bandung yang Lagi Hits!
Yuk kunjungi tempat wisata baru di Bandung, Taman Kiara Artha Park!
Review taman yang akan Bob bahas kali ini adalah sebuah taman di Bandung yang baru saja diresmikan dan dibuka untuk umum bernama Artha Park! Teletak di kota Bandung taman ini menjadi salah satu tempat wisata yang cukup mudah dijangkau oleh banyak wisatawan. Review taman ini berbeda dengan review taman lainnya karena Artha Park lebih dari sekedar taman biasa! Yuk langsung saja Bob bahasa review taman Artha Park lebih lengkap seperti berikut ini!
Review Taman Artha; The Dancing Fountain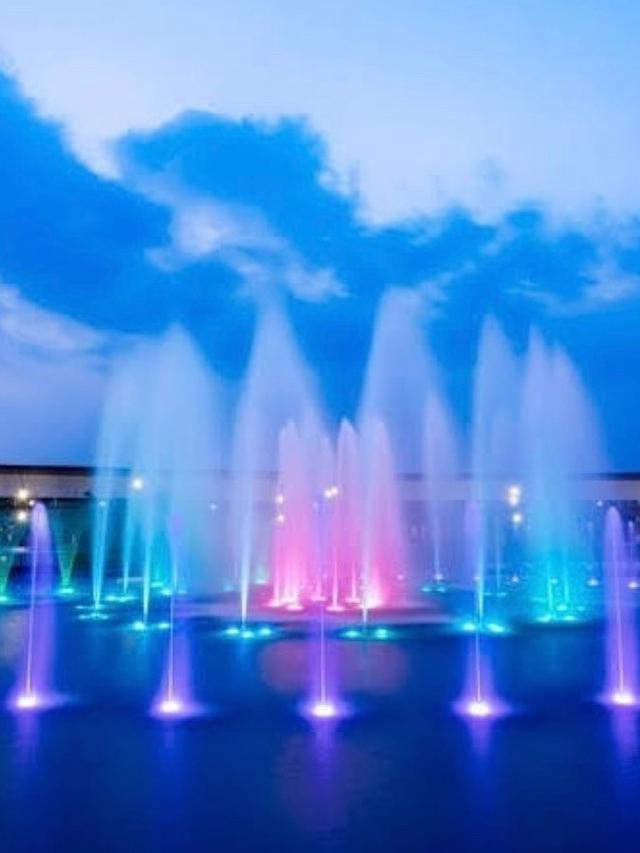 Review taman Kiara Artha Bob mulai dengan lokasi taman itu sendiri. Kiara Artha berada di Jalan Banten, Kebonwaru, Kecamatan Batununggal, Kota Bandung. Tempatnya terbilang strategis di pusat Kota Bandung. Salah satu spot yang menarik perhatian pengunjung di taan ini adalah the dancing fountain atau air mancur yang menari.
Di sana kamu bisa menikmati pertunjukan air terjun yang seolah sedang menari-nari seirama dengan lantunan musik. Tidak hanya itu sorotan lampu berwarna warni menambah keindahan pertunjukan tarian air mancur yang membuat  penonton terkesima dan terhibur.
Gak perlu khawatir mengeluarkan tiket masuk untuk bisa menyaksikan atraksi ini karena kamu bisa menontonnya secara cuma-cuma alias gratis! Kamu bisa menyaksikan pertujunukan the dancing fountain ini setiap Senin hingga Jumat pada pukul 18.30 dan 19.30 serta hari Sabtu dan Minggu pukul 18.30, 19.30 dan 20.30.
Review Taman Artha; Kampung Korea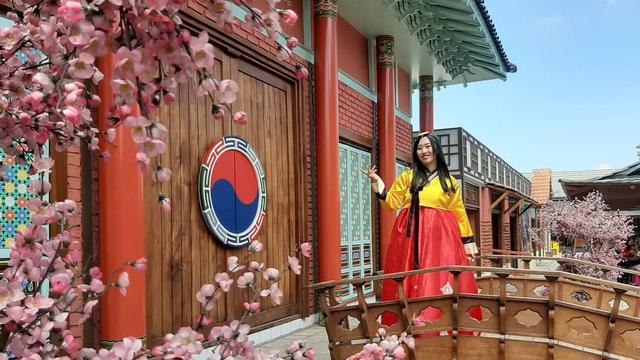 Melihat foto di atas mungkin ada yang tidak menyangka jika foto tersebut di ambil di Kota Bandung. Jangan-jangan kamu pun salah satu orang yang terkecoh oleh foto ini? Kamu gak perlu pergi jauh-jauh untuk merasakan nuansa kota di Korea. Kampung Korea memiliki bangunan-bangunan tradisional  yang dihiasi bunga-bunga cantik.
Dengan latar tempat-tempat khas berbau Korea, taman ini bisa kamu manfaatkan sebagi spot estetik untuk berburu foto.Nuansa Korea yang terasa di taman ini bukan hanya karena bangunannya saja. Bob juga akan memberikan review taman ini dari sudut pandang kulinernya.
Beberapa street food khas Korea yang bisa kamu temukan di Kampung Korea. Taman ini menyediakan berbagai tenant yang menjual street food khas Korea seperti tteokboki, bibimbap, jjangmyeon, corndog, dan menu lezat lainnya.Bagi pencinta K-Pop, tempat ini adalah surga buat kamu!
Kamu bisa menemukan berbagai merchandise dan pernak-pernik Korea dijual di sini. Harga tiket masuk pada Senin hingga Jumat ditarif 10 ribu rupiah dan pada Sabtu, Minggu dan tanggal merah dikenakan 15 ribu rupiah. Jika kamu membawa anak di bawah lima tahun maka tidak dikenakan biaya.
Review Taman Artha; Fasilitas Trem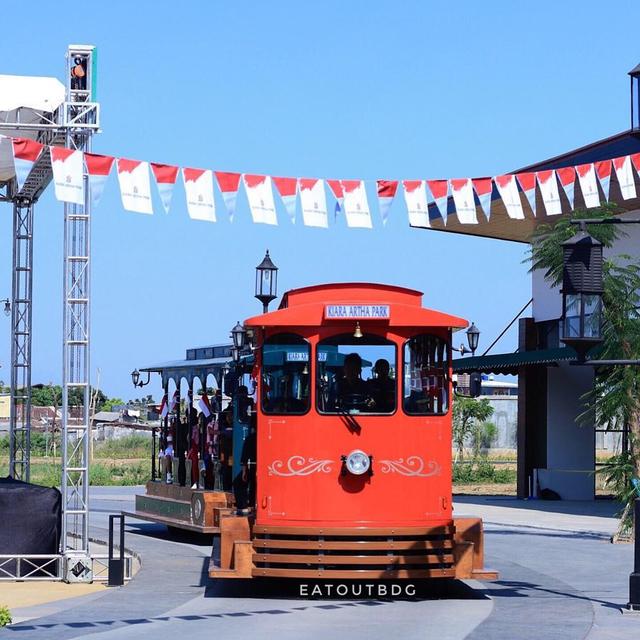 Review taman Kiara Artha selanjutnya akan membahas  fasilitas trem yang dapat membawa Anda jalan-jalan di sekitar taman. Hingga saat ini, baru tersedia dua buah trem berwarna merah dan hijau yang dijalankan bergantian dari pagi hingga malam. Bicara tentang liburan ke Bandung selain wisata dan kulinernya kamu harus juga coba untuk menginap di salah satu akomodasi yang lagi hits di Bandung!
Memiliki total tiga cabang hote kapsul di Bandung, Bobobox berkomitmen untuk memberikan kamu pengalaman menginap yang nyaman dan tak terlupakan. Yuk booking penginapan kamu di sini dengan mengunduh aplikasi Bobobox untuk mendapatkan promo-promo yang sayang jika kamu lewatkan! Sekian review taman Artha yang Bob bisa bagikan. Semoga bermanfaat dan selamat berlibur ke Bandung ya!