Kostum halloween menjadi salah satu hal yang banyak orang siapkan di bulan Oktober dalam merayakan halloween. Bingung akan mengenakan kostum apa saat halloween? Tentu saja kamu ingin memilih kostum halloween yang mampu menjadi pusat perhatian dan dapat kamu kenakan dengan penuh percaya diri. Bob sudah siapkan 11 ide kostum halloween yang bisa kamu kenakan terinspirasi dari beberapa film terbaru yang liris belakangan ini!
1. Kostum Halloween; Midsommar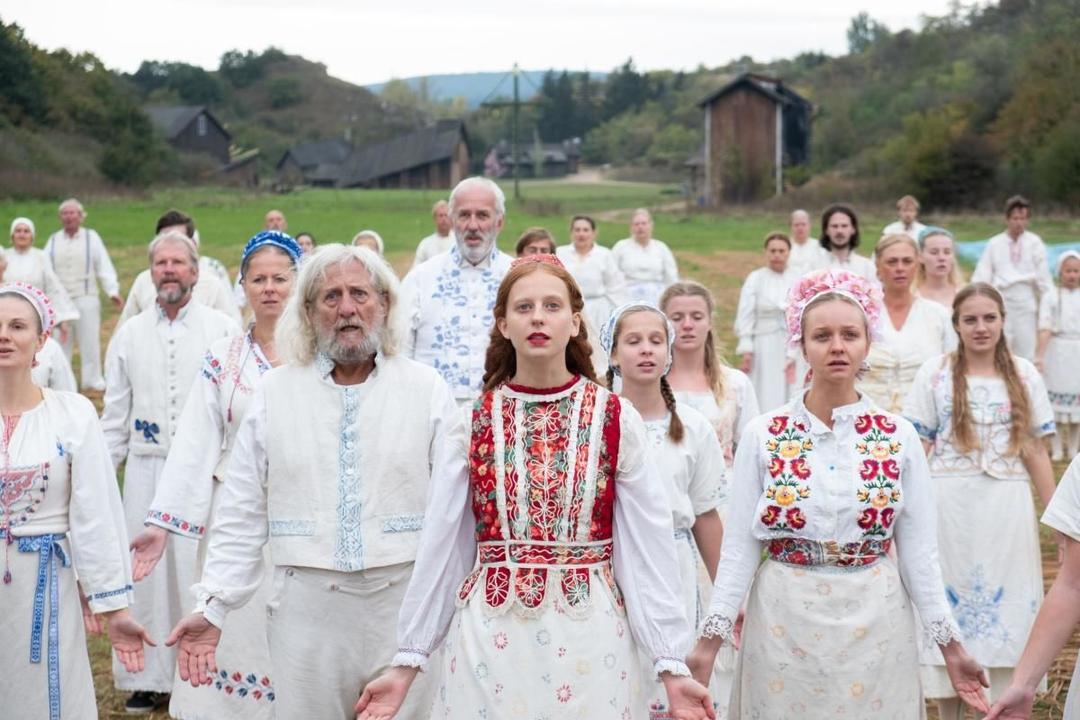 Jika kamu mencari kostum halloween yang cenderung simpel dengan tata rias yang juga tidak perlu banyak menggunakan make up dan aksesoris rumit lainnya kamu bisa pilih kostum haloween ini. Midsommar adalah salah satu film yang liris di tahun 2019 ini dan mencuri banyak perhatian para penggemar film. Kamu bisa kenakan dress putih dengan dan menambahkan flower crown sebagai aksesori tambahan.
2. Kostum Halloween; Maleficent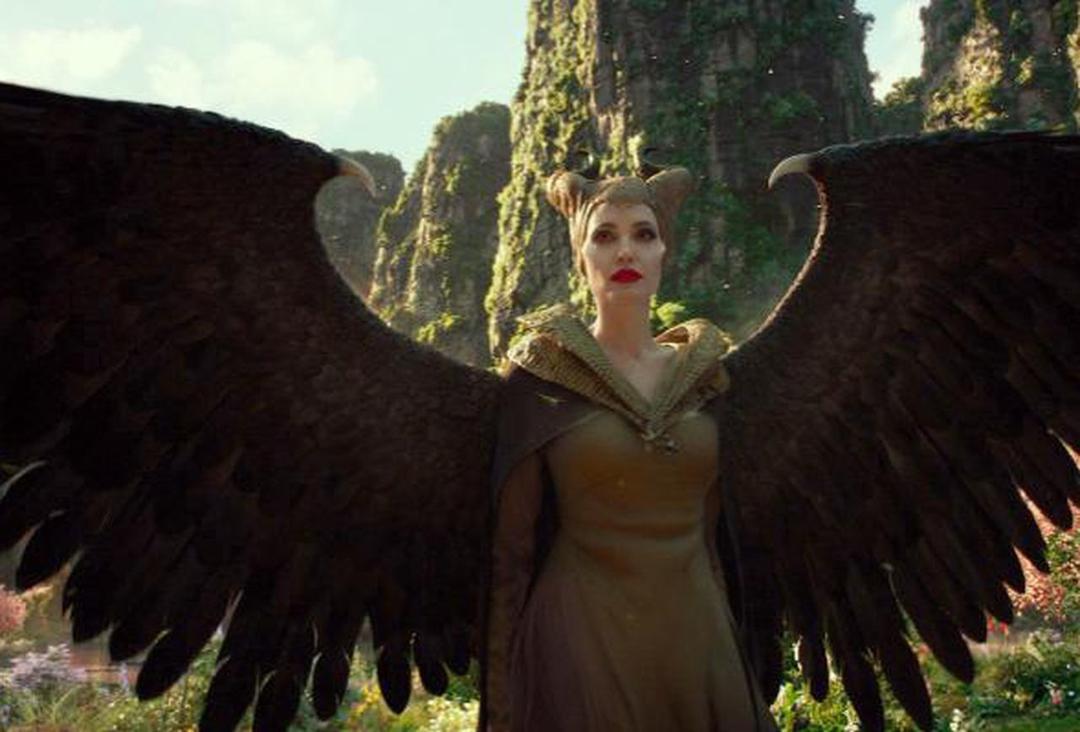 Sudah nonton film Maleficent yang terbaru? Sosok Angelina Jolie yang memerankan Maleficent memang terlihat menawan bahkan dalam balutan kostum seorang bertokoh antagonis. Kamu bisa kenakan kostum halloween ala Maleficent dengan menggenakan gaun hitam panjang, sayap hitam, dan tanduk yang bisa kamu buat sendiri secara DIY.
Bicara mengenai tanduk, terdapat fakta unik dibalik tanduk Maleficent yang unik ini. Ternyata Angelina Jolie menggunakan beberapa versi tanduk yang berbeda sepanjang film karena ada tanduk dengan versi berat yang akan mematahkan lehernya jika dikenakan dalam durasi yang lama terus menerus.
3.Kostum Halloween; Harley Quinn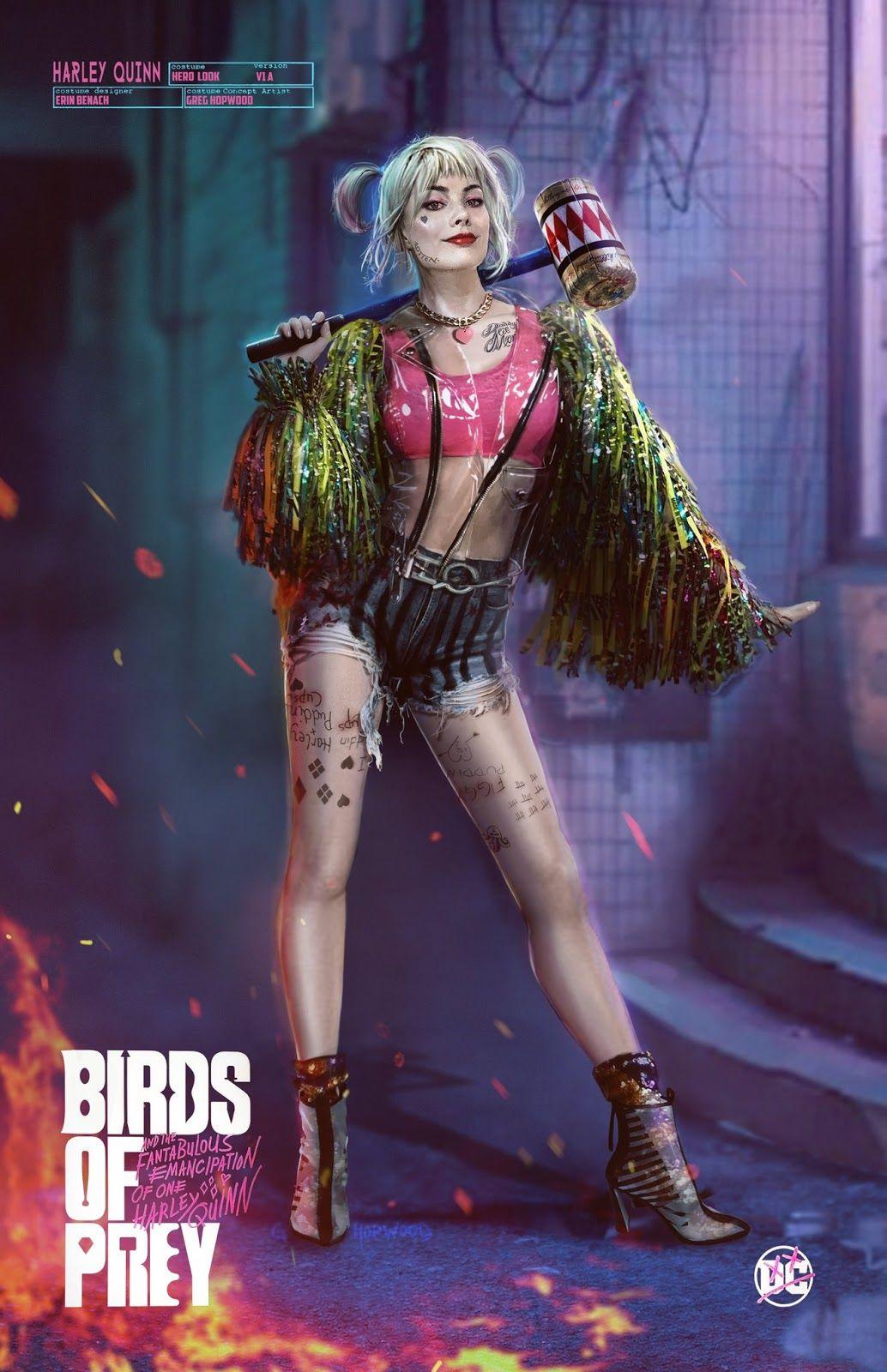 Sejak beberapa tahun lalu kostum haloween Harley Quinn menjadi favorit banyak orang untuk dikenakan saat halloween. Meskipun saat ini film Birds of Prey belum ditayangkan, namun sosok Harley Quinn yang muncul dalam trailer film tersebut membuatnya kembali menjadi sosok ikonik yang menawan. Kostum milik Harley Quinn sudah dipastikan akan jadi kostum halloween terkeren. Selain kostum halloween kamu juga bisa contek cara make up Harley Quinn.
Pilihlah warna eyeshadow berwarna pink dan biru di dua mata yang berbeda. Kamu juga bisa menambahkan glitter di kelopak mata kamu agar look-mu makin terlihat glamor. Di bagian pipi kamu bisa tambahkan tulisan Rotten dan gambar hati kecil. Untuk bagian rambut penataannya cukup mudah, lho! Kamu cukup menguncir rambutmu menjadi dua. Jika ingin tampil lebih maksimal, kamu bisa mewarnai rambutmu dengan dua warna berbeda sesuai dengan warna eyeshadow kamu.
4. Kostum Halloween; Ready or Not
Sudah menyaksikan film yang satu ini? Kamu bisa mengenakan kostum halloween terinspirasi film Ready or Not dengan mengenakan gaun putih layaknya gaun pengantin ditambahkan aksesori seperti pistol, peluru, dan detail darah pada gaun yang menambah kesan halloween.
5. Kostum Halloween; Us
Buat kamu penggemar film kamu pasti bisa dong menebak kostum halloween ini terinspirasi dari film apa? Karakter dalam film Us yang mengenakan pakaian serba merah dapat kamu jadikan inspirasi kostum kamu. Kamu juga bisa tambahkan aksesoris lainnya seperti tongkat baseball, gunting, dan juga topeng.
6. Kostum Halloween; Jasmine dari film Alladin
Tokoh Disney princess selalu menjadi favorit kostum halloween setiap tahunnya. Masih ingat kecantikan Naomi Scott saat memerankan tokoh Jasmine dalam film Alladin? Gaun berwarna hijau kebiruannya terlihat sangat cantik dilengkapi dengan beberapa perhiasan dan juga mahkota.Selain gaun ini kamu juga bisa mencontek beberapa gaun yang dikenakan Jasmine dalam film Alladin seperti gaun berwarna Magenta yang ia kenakan saat menunggu Alladin.
7. Kostum Halloween; Joker
Joker! Tokoh yang satu ini kini tengah viral dan banyak dijadikan referensi kostum halloween. Tokoh joker tidak memang sangat ikonik dengan make up nya yang terlihat seperti sedang menggunakan topeng. Selain make up kamu juga bisa tiru pakaiannya dengan mengunakan kemeja hijau, rompi kuning, dan jas berwana merah lengkap dengan celananya.
8. Kostum Halloween; Forky dari Toy Story 4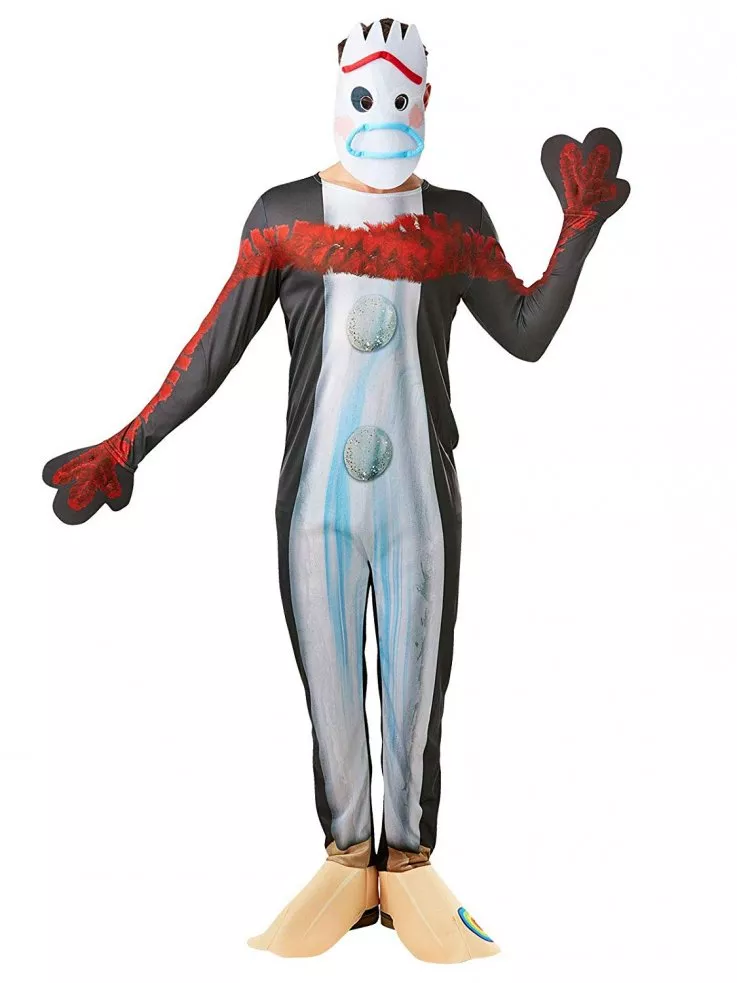 Ingin terlihat berbeda dan tidak biasa? Kamu bisa mengenakan kostum halloween yang terinspirasi dari sebuah film animasi terkenal dari Disney. Toy Story baru merilis lagi film animasinya di tahun 2019 ini. Menampilkan tokoh baru bernama Forky, tokoh ini merupakan sebuah mainan berbentuk garpu.
Eksistensi Forky dalam Toy Story 4 membawa pesan penting, lho. Forky berasal dari sampah dan Forky merasa dirinya lebih nyaman di tempat sampah dan merasa dimiliki di sana. Namun setelah Woody datang ia berkata bahwa Forky memiliki nilai yang lebih besar, bukan hanya sampah.
9. Kostum Halloween; Black Mirror
Alter ego Ashley O adalah sorotan utama disini yang bisa kamu jadikan inspirasi kostum hallowee kamu. Kamu bisa kenakanan dress warna putih lengkap dengan wig berpotongan bob berwarna ungu untuk melengkapi tampilan kamu.
Karakter Ashley O dalam film ini diperankan oleh Miley Cyrus. Karakter ini digambarkan sebagai bintang besar berambut palsu warna merah muda yang memproduksi boneka robot yang diprogram untuk berbicara dan bertindak seperti dia.
10. Men in Black
Terlihat simpel namun keren, kamu bisa coba kostum halloween ini. Terinspirasi dari film Men in Black pakaian ini menjadi salah satu opsi terbaik yang bisa kamu coba. Pakaian ala kantoran berupa jas hitam, celana bahan, kemeja putih, dasi, kacamata hitam, dan sepatu pantofel akan membuat kamu terlihat seperti agen Men in Black sungguhan!
Kostum ini akan menjadi lebih seru dikenakan bersama beberapa orang sekaligus seperti dengan pasangan, atau sahabat-sahabat. Dijamin deh kamu dan geng kamu akan menjadi pusat perhatian! Sudah siap memeriahkan perayaan halloween tahun ini dengan kostum halloween Men in Black kamu?
11. Princess Leia
Meskipun film Star Wars sudah lamatayang namun tokoh yang satu ini memiliki karakter yang sangat kuat yang bisa kamu jadikan referensi kostum kamu di tahun ini. Meskipun ia merupakan seorang putri, nyatanya tampilannya cukup sederhana dan tidak serumit princess pada umumnya. Kamu cukup kenakan dress panjang berwarna putih dilengkapi dengan rambut yang di cepol. Terlihat simpel namun tetap ikonik!
Tahukah kamu sebelum meninggal dunia akibat serangan jantung di pesawat saat perjalanan dari London ke Los Angeles, Carrie Fisher sang pemeran Princess Leia sempat merampungkan perannya dalam film Star Wars: The Last Jedi. Dalam filmtersebut ia memimpin Resistance melawan First Order dalam pertarungan sengit melindungi galaksi. Salut banget deh.
Dari 11 pilihan kostum haloween di atas apakah ada beberapa pilihan kostum yang menarik perhatian kamu? Perayaan halloween di setiap tempat dirayakan dengan cara berbeda. Hal ini bisa kamu manfaatkan sebagai momen liburan untuk mencoba mengenakan kostum kamu di beberapa tempat berbeda. Urusan menginap saat liburan kamu bisa percayakan pada Bobobox! Yuk unduh aplikasi Bobobox sekarang untuk informasi lebih lengkapnya.